vooruit dan maar.. time for the downloads 4 free
Toztizok Zoundz presents you this marvellous present:
'Kaduuk dat glas van kubus' which is Dutch for 'be shattered, glass of cube'
From Streetorgancore until Mambo Menaciano Proibito to Noise Latin via Toycore going to Magic Ambient passing Fliphop through Extechno flying on Slowdance Musique Concrete descending on Mashup with a Syric moustache and crashing on Hospitalcore.
Free download @
http://breakcoreworld.wordpress.com/
1. Malorix – Redder des vaderlands
2. RaaskalBOMfukkerZ – Don't do that
3. Firefly Makani – Ho 'oilo shift
4. Peter Quistgard – NONO
5. BurROw – Immersed
6. RaaskalBOMfukkerZ – Domela
7. Peter Quistgard – GitarDUU
8. Sudsircsuzej – Mank Paard
9. DATNAPOKU [DJ] – RECSTORDED
10. Tony Blitzkrieg – De infestering (emo a go-go mix)
http://www.cockrockdisco.com/CRD2/albumpages/Crockp3-017.html
Various - Aaaaargh! (DVR047)
DVR_047_cover.jpg
One hour and eight seconds of hectic and noisy electronic music
Release date: August 2009
Compiled by: iivix
Cover art and kult DV logo by: Beytah
> Download it now!
Tracklist
01. Realicide - I Will Punch You In The Face!
02. Mental D-struction - They Don't Want Your Well Being
03. meep - D.L.S. 2009
04. Thee Crumb - Mouthwash Of The Gods
05. Beytah - Boxxy Arpeggio
06. Junkshop Coyote - Argh, A Commercial!
07. Big In Albania - Kajagoogoo Recruitment Drive
08. Fishwod - ooh what a life
09. fRaTeR hAtEr - Vortextual Intercourse
10. Shanks Pony - Than Before All Else
11. Mockstar - Jimmy's Shotgun Rave
12. Alien Hand - Gordon's Games
13. Raw Gash - Henry My Son (Bray Bac Bar Mix)
14. Pulver - 299 792 458 Metres Per Second
15. rev777 - right PUJ obstructional maneuvers in the dark
16. ANE - Intermittently Dead From Cold
17. Maxipad - Hold Your Breath
18. n.sound - Scratch Acid
19. Jansky Noise - I had nothing to do with it them us or you
20. Solypsis - Arpeggiorgy
21. Allen, I Hate Myself - Pop Idol
22. Asshole In A Wheelchair - Spontaneous Premature Ejaculation
Details
Following a flurry of awesome artist albums, Digital Vomit is back with a compilation featuring DV artists old and new. Aaaaargh! (note 5 A's in the title) is all about the beats per minute, with every track being 220 bpm or above. Obviously this means there's some seriously hardcore gabbacore-noisecore-mashcore-breakcore in there, but due to DV artists' belligerent ability to take any brief and bend the rules to breaking point, there's also a generous handful of tracks more focused on intelligent structure and melody rather than just extremism, and even a dash of calming ambient, serving as a breather between the speaker-rattling nosebleeding pain-joy.
http://www.digitalvomit.com/dvr047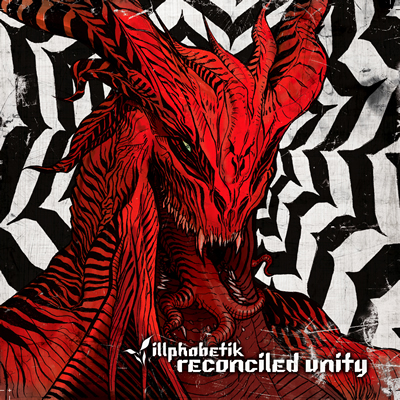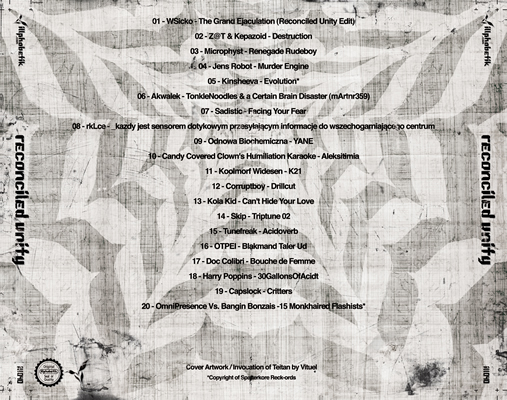 Een nieuwe MP3 hardcore breakcore compilatie van het Deense Illphabetik label. Het zijn 20 tracks van allerlei mensen
Download het pakketje hier:
http://illphabetik.com/releases.php?release=1384