dit fijne labeltje heeft zojuist weer 2 nieuwe releases uitgebracht: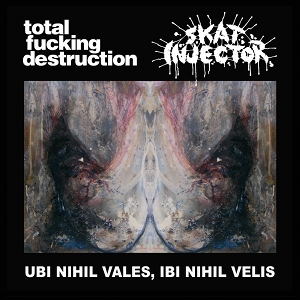 HIRNTRUST29
Format: 7" Vinyl
Artists: TFD / SKAT INJECTOR
Title: UBI NIHIL VALES, IBI NIHIL VELIS
Released: 07.2011
Copies: 300
Skat Injector join forces with Heavy hitting Grind
stalwarts Total Fucking Destruction to bring you the
Ubi Nihil Vales, Ibi Nihil Velis experience. TFD have
shared releases with such grind luminaries as
Agoraphobic Nosebleed, Macheatzo and Cripple
Bastards to name a few, a particularly bizarre
blend of spastic grindcore and crust punk. This 7"
presents four Total Fucking Destruction live tracks.
Skat Injector showcase their own particularly filth
ridden & hallucinatory digi-grind. Horrible Keys and horrible vocals combine to create a nauseating and
unwholesome experience. This 7" is a collaboration
with Legs Akimbo Records & Binjuice Erotica.
Find preview tracks HERE:
http://soundcloud.com/hirntrust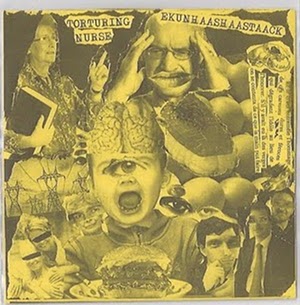 HIRNTRUST30
Format: 7" Vinyl
Artists:
TORTURING NURSE/EKUNHAASHAASTAACK
Released: 07.2011
Copies: 200
Torturing Nurse, harsh noise art from china meets
Ekunhaashasstaack, brutal noise from france.
This 7" is a collaboration with Stockroom Records,
Scorze Records & Underground Pollution Records.
Listen to a track HERE:
http://soundcloud.com/stockroom-records/a-torturing-nurse-molihua
meer info:
http://hirntrust.at