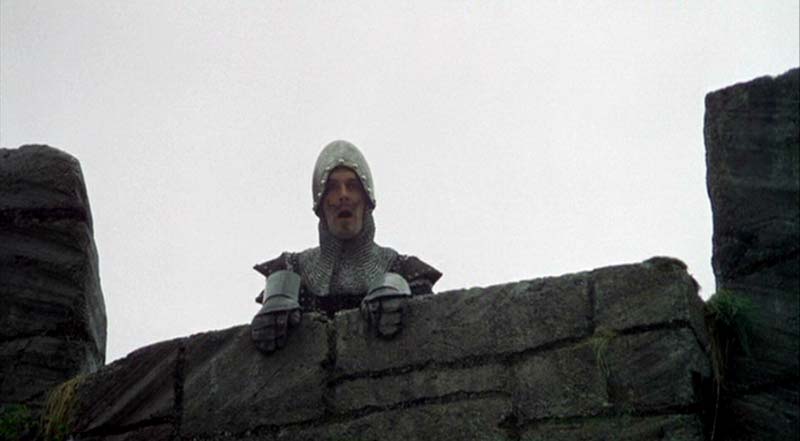 Thies ies the Castle of my Master Guy the Lombard.
"Tell him we are on a quest for the holy grail"
I can ask him, but I don't think he will be interested. He's already got one, you see.
You stupid english knnnniggets!
"what are you then?"
I'm French, you idiot, why do you think I have this silly accent?
I fart in your general direction, now go away or I shall taunt you once more.
Your father was a hamster and your mother smelled of elderberries!