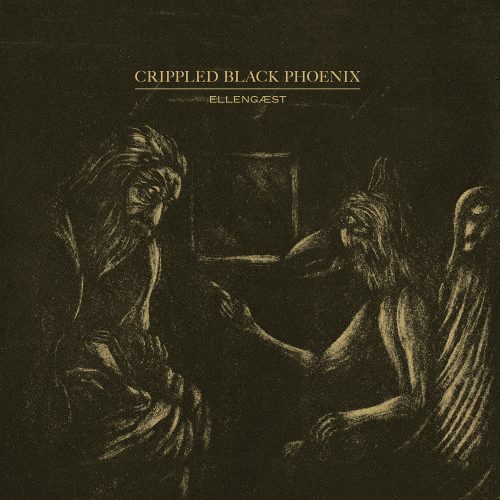 Folks.
We are happy, thankful and proud to share with you today the names of our dear friends, who contributed to 'Ellengæst', our forthcoming album which is set for world wide release through Season of Mist on October 9, 2020.
It's been such a pleasure to work with some very fine friends on this album, lending their amazing vocal talents to give life to some music. It was important to us to do something meaningful, only inviting friends who we or I, Justin, have connection with.
Those fine people are: Anathema's Vincent Cavanagh, Gaahls WYRD's Kristian "Gaahl" Espedal, Coliseum/Fotocrime/one-time Crippled Black Phoenix touring bassist Ryan Patterson, up-and-coming U.K. solo artist Suzie Stapleton and Tribulation (Official)'s Jonathan Hultén.
So, who does what on 'Ellengæst' (vocals):
1.'House Of Fools' - Vincent (lead vocals) with Belinda (backing vocals)
2. 'Lost' - Belinda (lead vocals) with Vincent (backing vocals)
3. 'In The Night' - Gaahl and Belinda (duet)
4. 'Cry Of Love' - Ryan (lead vocals) with Suzie (backing vocals)
5. 'Everything I Say' - Belinda (vocals)
6. 'The Invisible Past' - Jonathan (vocals)
7. 'She's In Parties' - Belinda (vocals), Suzie (Guitar)