Out now:
DEATH KARMA - A Life Not Worth Living MCD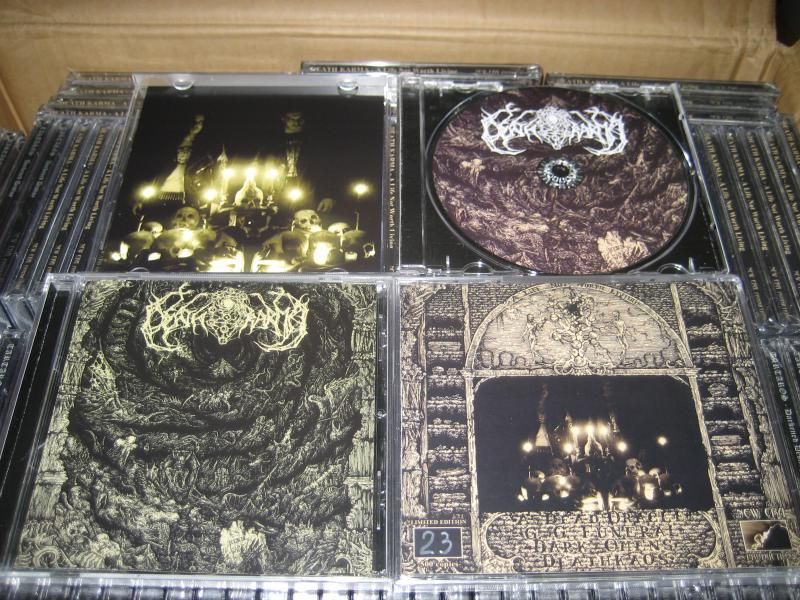 Blackened Death Metal from the Czech Republic with a total rotten and sickening atmosphere. Crudely performed by Cult of Fire and Maniac Butcher members. Limited to 500 handnumbered copies.
Audio:
http://snd.sc/11bPkeA
TARTAROS - Darkened Destiny CD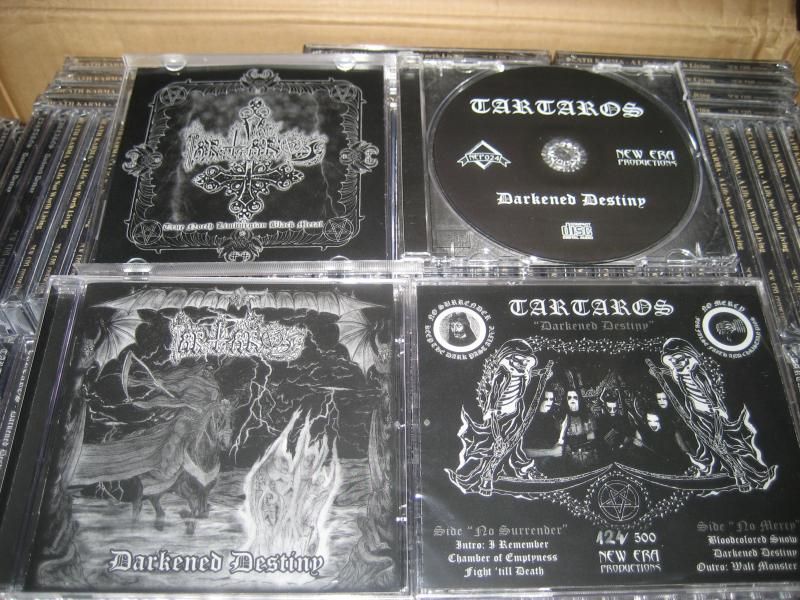 Dark, mid-tempo Black from the Netherlands, recorded back in 1997.
A totally underrated Dutch cult album finally resurrected on CD after Damnation Distribution released the LP over a decade ago. Limited to 500 handnumbered copies, just like the LP.
Audio:
http://snd.sc/175Cimr
LANZ / THE PARENTS OF OUDE PEKELA - Excrement Terrorism on the Holy Trinity Pt.2 7" EP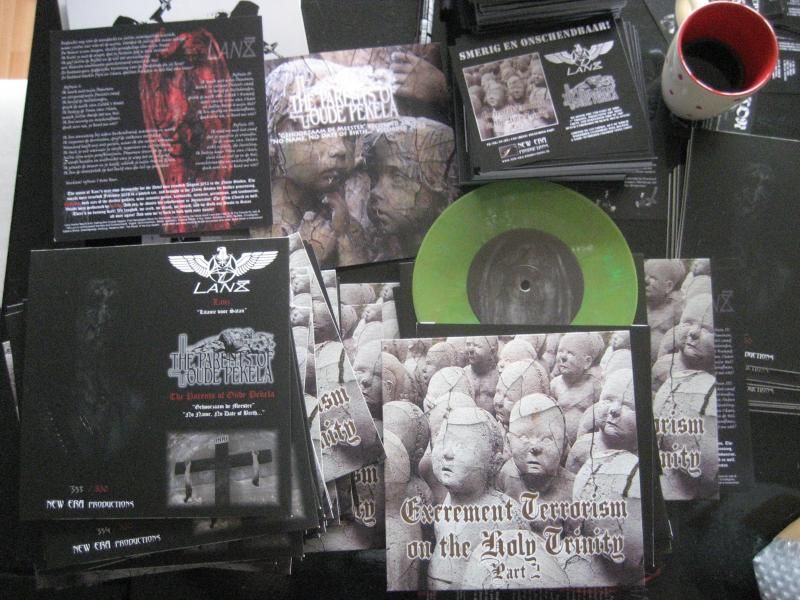 Second part of this 7" trilogy showing the most HARSH and BRUTAL face of the true perverted Dutch underground!
LANZ presents the follow up of 'Slik mijn Zaad voor Satan', het Ware Satanisch levenslied, while THE PARENTS OF OUDE PEKELA punch you in your face with a totally over the top Black-noise track in the tradition of the first 7".
Limited to 350 handnumbered copies with full colour cover and inlay. Mailorder customers will receive a colored, name-numbered copy.
Audio:
LANZ:
http://snd.sc/17f9AoF
THE PARENTS OF OUDE PEKELA:
http://snd.sc/197Y1hv
CD's: €10,- inc. postage worldwide
7" €7 (NL), €8 (EU) or €9 (outside EU)
paypal to: neweraproductions.nl AT gmail
[Dit bericht is gewijzigd door New Era Productions op 27-07-2013 2:11]