'Kopie-plak' van laatste nieuwsbrief. Ter Uwer info:
The goal of my label has always has been bringing you obscure and sinister music; not just limited to Metal. In the future I aim to expand that a little, starting with the distribution of the
DEATH IN ROME
project: darkfolk interprations of popsongs. Available in the webstore are the debut CD as well as a 7" EP (surely a future collectors item).
They will perform live at the birthdayparty of A THOUSAND LOST CIVILIZATIONS in Brussels the 3rd of december; so take your chance to see them along Urfaust, Wolvennest and others.
Listen:
https://soundcloud.com/deathinrome/diamonds
Early 2o17 will see releases of some personal favorite artists:
Avantgarde, experimental, post-industrial, neofolk, military pop.. Not easy to categorize; Austrian artist Gerhard Petak's
ALLERSEELEN
surely brings you something unique.
SATANIC WARMASTER!
The 2nd part of the
SABBAT
'Live in Rotterdam' Picture EP trilogy, with yet another Dutch band who shared the stage with this Japanese Cult horde!
No info on formats, release dates etc; you will hear so when they are physically available for order!

Released by
Aurora Infernalis
who will give this Norwegian Black Metal masterpiece an equally amazing vinyl treatment as he did to TROLL - Drep de Kristne. Distributed by yours truly.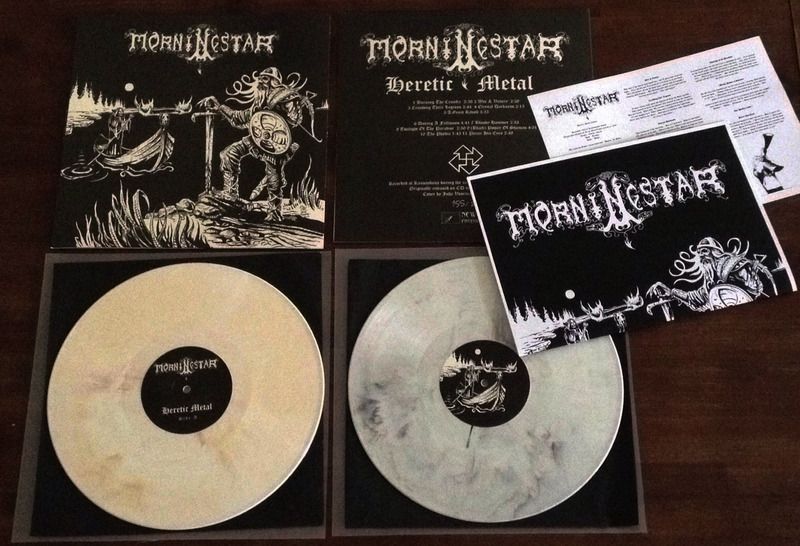 I received a small amount (32 to be precise) of MARBLE vinyl
MORNINGSTAR
records. Some are a bit more yellow, others more grey-marbled. Just like the regular white vinyl ones these are on 180grams heavy vinyl, include the 32x45cm poster, lyricsheet and are handnumbered to 250 copies. They are sold for the regular price.
Listen:
https://soundcloud.com/new_era_productions/morningstar-a-great-revolt
Webshop is updated on a near daily base!
[Dit bericht is gewijzigd door New Era Productions op 11-10-2016 14:44]