Twee nieuwe singels:
NEP 51: SABBAT - 黒火 ライブ 7" EP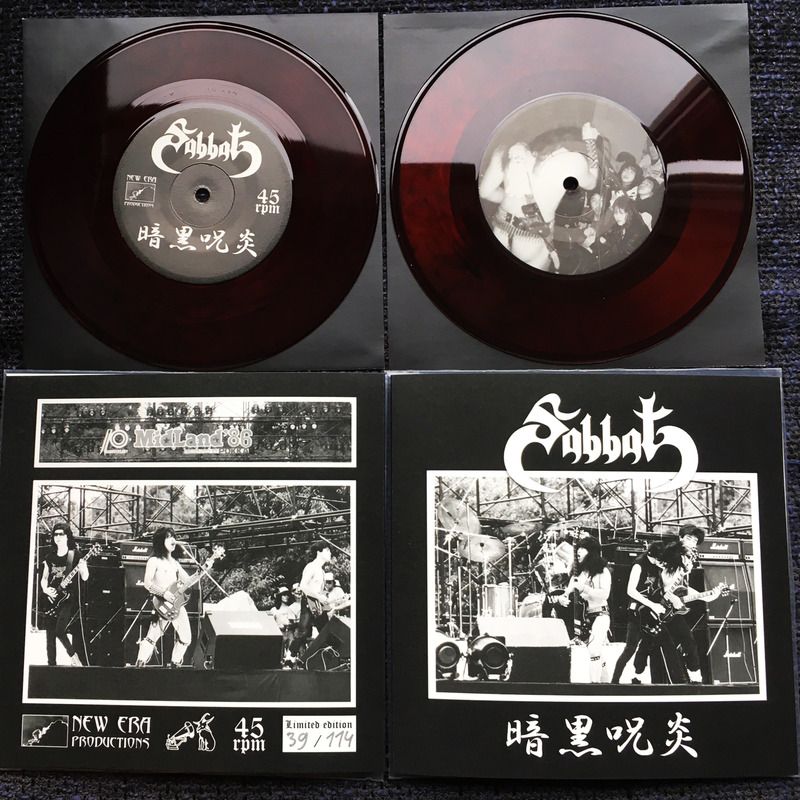 Sabbat performing their legendary track 'Black Fire' at the Midlands festival in Japan in 1986. Excellent live recording.
The clip can be seen here:
https://www.youtube.com/watch?v=IGJRl-dMa9Y
Limited to 114 copies on red-haze vinyl. MAILORDER ONLY release.
http://new-era-productions.nl/shop/home/2882-sabbat-7-ep-red-haze.html
NEP 50: ALLERSEELEN - Anubis / Chainete Daimones 7" EP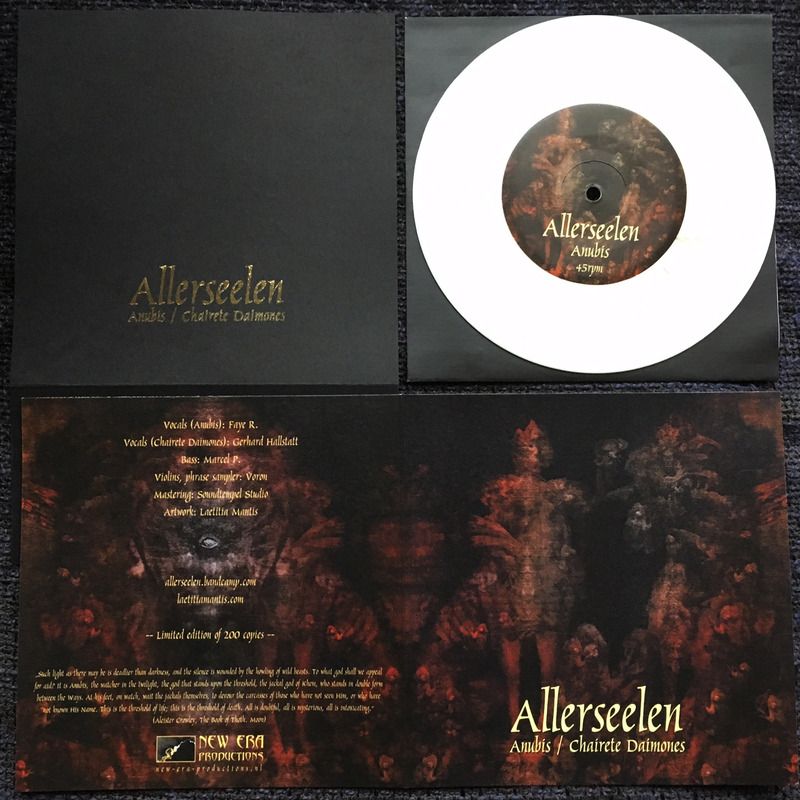 NEP 50: Brandnew 7" by Austrian ALLERSEELEN: the experimental, post-industrial and military pop music works of Austrian musician Gerhard Petak. Limited edition of 200 copies on white vinyl. Mailorder copies will come with extra black sleeve with golfoil-printing.
http://new-era-productions.nl/shop/a-e/2881-allerseelen-anubis-chainete-daimones-7-ep.html