Ethereal
Rawr.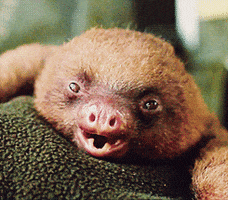 Posted 01-01-2014 23:38 by

Ethereal

---
Tietjes, ik wil een Hypersynth Xenophone...
http://hypersynth.com/xenophone/audio_demo.html
€ 580 (ex tax) in de pre-order.. Hoef eigenlijk geen hardware meer, maar pfoei, klinkt toch wel weer lekker hoor..
quote:

---


Oscillators

- 3 Oscillators with 6 Waveforms: Saw, Square, Triangle, Variable Shape Saw-Sqr and Tri-Sqr
- 2 Subs + 2 XOR rings
- Oscillator special features: Hard sync, Phase sync, Phase adjustment, Square PW, Shape Modulation, Detune, FM, Analog Drift
- 4 types of noise: White, Pink, Red, C64 (pitched)
- 1 Analog Ring modulator
Filter

- 1 Multimode VCF with 6 filter types and 3 selectable slopes: 12,18, 24dB (Lowpass , Highpass, Bandpass, Notch, 18LP>6HP, 12LP>6HP)
- VCF self-oscillation with Sinus, Triangle and Clipped Triangle wave in different modes
- Filter FM via Oscillator1 (audio rate modulation of filter freq)
- Precise filter keytracking including: note pitch, portamento and pitchbend signal
Modulations

- 3 LFOs with 6 Waveforms (Sin, Tri, Saw, Sqr, S&H, S&Glide)
- LFO Features: Sync, Reset, Freq Range= 0 - 100Hz
- LFO1 and 3 have 6 easy access mod targets independent from mod matrix
- 3 Envelope Generators: Amp, Filter, Mod (6-stage DAHDSR from 1mS to 30S)
- 4 Envelope Styles (Analog RC1, RC2, Exponential, Digital Linear)
- 3 Envelope Trigger modes (Always, Legato, LFO2 S&H)
- Loop option for all envelopes
- 8-Slot Modulation Matrix (up to 33 mod sources and 50 mod targets)
- CV Input as mod source
Effects and Main bus

- 3 Types Analog Distortion (light, harsh, massive)
- 24-bit Stereo Digital FX (Room, Hall, Cathedral, Gated, Plate, Delay, Delay+Reverb, Ping Pong Delay)
- Feedback loop via external audio input
- Stereo output with balance control
- Low noise and high quality VCAs for amplitude and balance
Arpeggiator and Sequencer

- Arpeggiator with gate adjustment, various spans and 15 clock divisions (syncable to MIDI clock)
- 16x4 step sequencer per program
- Sequencer features: Note Slide, (Note, Velocity, AUX Track1, AUX Track2)
Hardware and Controls

- 26 Soft touch knobs + 27 Buttons
- 88 LED indicators
- 2x20 Character OLED display
- 3 buttons for previewing presets
- 2 knobs acting as Mod-wheel and After-touch
- 512 Sound Programs

Ins and Outs

- Stereo audio output: 2x 1/4" TRS jacks (Balanced)
- External audio input: 1x 1/4" TRS jack (Unbalanced)
- Headphone Out: 1x 1/4" TRS stereo jack
- CV input: 1x 1/4" TRS jack
- MIDI In, MIDI Out
- USB port
- DC Power input

---

---
Hi! I'm a signature virus. Please copy me into your sig to help me spread.