Ethereal
Rawr.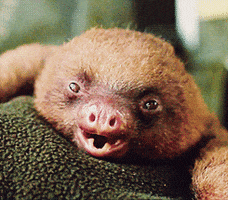 Posted 09-04-2014 8:58 by

Ethereal

---
quote:

---

Opeth has announced the release of their hugely anticipated eleventh studio album. Pale Communion arrives everywhere June 17.

Pale Communion, which was produced by bandleader Mikael Åkerfeldt and mixed by longtime collaborator and Porcupine Tree frontman/guitarist Steven Wilson, will be heralded by the lead single, "Cusp of Eternity," and available for pre-order starting Tuesday, May 6. Pre-orders made via the iTunes Store will receive an instant download of "Cusp of Eternity," with multiple configurations also available via both the Roadrunner Records Webstore and O Merch.


The new material finds Opeth once again challenging the boundaries of extreme music. In a recent interview with VICE's Noisey, Åkerfeldt stated, "I wanted to do something more melodic with this album…there's stronger vocal melodies and more melodies overall…I was pretty consistent with that frame of mind throughout the writing process." Recently, Metal Injection's Greg Kennelty broke down Pale Communion in a track-by-track review, exclaiming, "This record knows exactly what it's doing and nails it through and through…one of my favorite records of 2014. If not my favorite record of 2014."


The track listing for Pale Communion is as follows:


1. Eternal Rains Will Come
2. Cusp of Eternity
3. Moon Above, Sun Below
4. Elysian Woes
5. Goblin
6. River
7. Voice of Treason
8. Faith in Others

---
Benieuwd! Was niet direct weggeblazen door Heritage, maar na een aantal luisterbeurten bleek het toch weer een pareltje..
---
Hi! I'm a signature virus. Please copy me into your sig to help me spread.