Pre-order voor een nieuwe Swans is beschikbaar!
https://younggodrecords.com/products/is-there-really-a-mind?fbclid=IwAR1HUJLVtGcAO48V1EDy-hlBN_Df-wuX1OeLs-IbA518vOvRqxxK6V8iacQ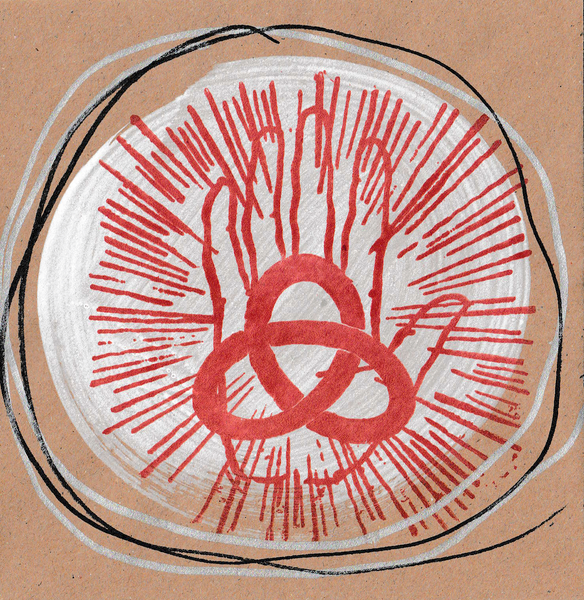 Optie 2 gedaan. Omgerekend 60,04 euro
De handmade cd, welke volgende maand verstuurd wordt en de nieuwe cd...ergens volgend jaar.

Quote:
Hello There!
The songs for the new album were written over the last year or so in the midst of the seemingly endless pandemic, in which, at the time of this writing, we still somehow find ourselves. We had planned an extensive tour for the last album, Leaving Meaning, but it was cancelled, and then rescheduled again several times before we finally and abjectly conceded defeat and decided to wait it out. After a period of deep and dulled depression stemming primarily from the inability to move forward, I finally decided to abandon plans for that tour entirely and to instead write new songs for a new album. The result is the 10 songs now available here. As is usual in the process, these are simple versions of the songs performed at home with acoustic guitar and my voice. Though the performances here stand on their own these recordings will also act as a template for the coming work with other musicians. At my current station in the life cycle I'm increasingly aware that this (or any) effort might be my last. I believe these songs contain something of that sense of finality and the urgency of countering it… My gratitude for your support in funding the recordings and my outsized appetite for sound knows no bounds. At certain times the urge to just give up has been quite seductive, but I'm reminded that there's a core group of people that care about the work and receive meaning from it, and that knowledge helps to propel me forward. Thank you! – Michael Gira / Swans / Young God Records
The core musicians slated to perform and act as the band Swans in these recordings are listed below (numerous other people will be enlisted along the way as well). As usual, their sensibility and talent will greatly help in ushering the songs into a fully realized form. My hope is that result will surprise and delight us all.
Kristof Hahn – Kristof will play electric guitar, lap steel and acoustic guitar.
Larry Mullins – Larry will play drums, orchestral percussion and keyboards
Phil Puleo – Phil will play drums, hammer dulcimer and other instruments
Dana Schechter – Dana will play bass guitar, lap steel guitar, keyboards and other instruments.
Christopher Pravdica – Christopher will play bass guitar, electric guitar, keyboards and electronic gizmos.
Ben Frost – Ben will play synthesizer, electric guitar, and generate sounds from various sources.
Michael Gira – Michael will play acoustic and electric guitar and sing and will produce the recordings.