Fusion
Chuck plays technical deathmetal while he sleeps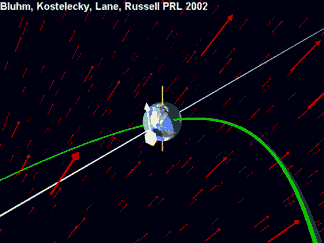 Posted 28-06-2013 22:55 by

Fusion

---
Homosexuality among Serial Killers: Statistics
Source, "over 43%": "Homosexual Rape and Murder of Children", published in Journal of the Family Research Institute, Vol. 18 No. 1, Feb 2003.
Technically, 69% of the serial killers in this study were homosexuals (i.e., people who were self-described homosexuals or people who had engaged in homosexual behavior immediately prior to, during, or after committing their murders). The lower statistic of 43% cited above is the proportion who were homosexual among people who molested or raped and then murdered children: 43% of these perpetrators were homosexuals. This lower figure, however, includes people who killed only a single person, and are thus not classified as serial killers. The lower figure is used in the article above (as "over 43%") because it comes from a larger sample size. Presumably, if the sample size were expanded to include a wider range of years, the proportion of serial killers who are homosexuals would remain between the proportion in this study who are serial killers (69% homosexuals versus 31% heterosexuals) and the proportion of all killers in this study (43% homosexual versus 57% heterosexual). Also note the approximately 50% of murders committed by homosexuals reported by Warren with regards to murders of adults. See also: Gemert, F. van, "Chicken kills hawk: gay murders during the eighties in Amsterdam", published in Journal of Homosexuality. 26(4), 149-174 (1994).
Excerpts, including methodology:
Lexis-Nexis Academic Universe, an on-line search service, scans the whole text of over 50 English regional and national newspapers, largely in the U.S., but also including major papers in Australia, England, Canada, and New Zealand (e.g., the Baltimore Sun, Boston Globe, Independent [London], Ottawa Citizen, etc.). For 1989 through 2002 inclusive, every news story that included "child molestation" was examined -- a total of 6,444 stories which, after eliminating repeat stories about the same cases, reduced to 1,914 unique child molestation events. The 6,444 story database was double-checked by running "murder" and "killed" against it. Only news stories were tallied, not editorials or opinion pieces, so these were stories of fairly recent events.

One hundred and three news stories involved the rape and/or murder of children: 90 involved the molestation and murder of a child or children, 11 stories involved only the abduction and rape of children, and two the rape and mutilation, but not the murder, of the children involved. Of the 90 news stories where the child was raped and murdered (0.47% of the unique child molestation stories), 40% involved homosexual molestation.

In the most unusual case, an "educated and relatively wealthy" leader recruited two other men and a boy. This team raped and murdered precisely 100 boys 1. The leader had had prior arrests for suspicion of sodomizing boys...

Of the 95 perpetrators in these 90 stories, at least 43% engaged in homosexuality... Of the 217 victims, at least 68% were victimized by homosexual perpetrators, and at least 67% were boys... Furthermore, both multiple perpetrators and multiple victims were associated with homosexuality. In the three stories where two or more killers were implicated, the rapes were homosexual. In 69% of the 13 stories involving more than one victim, the perpetrator engaged in homosexuality. Another 11 stories involved a charge of attempted murder. In 64% of those cases, the perpetrator engaged in homosexuality.

When all other cases of child molestation from the Lexis-Nexis search are added to these stories, there were 2,181 perpetrators in the 1,914 distinct events whose sexual proclivities could be characterized by the sex of their victim: 41% engaged in sex with their own sex, the remaining 59% with the opposite sex (another 118 perpetrators violated at least 190 children whose sex was not given). Of the 5,630 underage victims of these molestations, 61% were victimized by individuals who engaged in homosexuality. And those who performed homosexual seductions were quite one-sided: 3,386 of their victims were boys, only 60 were girls.

Overall, there was a slightly higher rate of homosexuality among perpetrators who raped and killed than among those who "merely" raped or molested (43% vs. 41%). In addition, the proportion of victims attributed to homosexual perpetrators who raped and murdered was higher than the proportion attributed to homosexuals who only raped or molested (68% vs. 61%). All of the cases involving eating or torturing the victim were committed by homosexual practitioners...

Murder and child molestation combine[ed]... are also independently associated with those who engage in homosexuality. Blanchard, Barbaree, Bogaert, Dicky, Klassen, Kuban, and Zucker, working with male offenders, concluded in 2000 that 2 the "best epidemiological evidence indicates that only 2-4% of men attracted to adults prefer men; in contrast, around 25-40% of men attracted to children prefer boys.... Thus the rate of homosexual attraction is 6-20 times higher among pedophiles [those who have sex with children under the age of 12 yr.]" (p. 464).

Likewise, the Diagnostic and Statistical Manual III-R (DSM III-R, 1987) 3 of the American Psychiatric Association, summarizing the clinical material about men, states that "Attraction to girls [aged 13 yr. or younger] is apparently twice as common as attraction to boys" and notes that the "course is usually chronic, especially in those attracted to boys.... The recidivism rate for people with Pedophilia involving a preference for the same sex is roughly twice that of those who prefer the opposite sex" (pp. 284-5).

Both of these sources estimated that about a third of child molesters engage in homosexuality -- similar to the 41% of male perpetrators who 'only' raped the underage in the newspaper database. In other studies 4, it has also been found that male perpetrators who engage in homosexuality claim larger numbers of rape victims than non-homosexual rapists. For instance, 84% of the 28,574 children under the age of 14 who were raped in Abel, et al. were victimized by homosexuals. Also, the higher rates of recidivism by homosexuals noted in the DSM would imply more victims too.

In line with these reports, of the 217 victims in the 90 murder and rape stories, at least 68% were victimized by homosexual perpetrators. This 68% falls between the estimate that "roughly equal numbers of girls and boys, each year fall victim to some form of sexual exploitation" cited in a recent National Association of Social Workers review of a large set of studies of child molestation 5 and the 84% reported by Abel, et al.

Murder also appears to be disproportionately associated with homosexuality. Jim Warren did the intake interview for almost all younger murderers (i.e., those under age 36) at the Washington State Corrections Center from 1971-82. In an interview in 1994... Warren said that he was struck with how frequently homosexuality turned up in the cases...: Although the motive listed in the report was often robbery or theft, he said that "about 50% of the time" it was associated with homosexuality...

...a group [homosexuals] constituting perhaps 1% to 5% of men (1.3% in the 1996 National Household Survey of Drug Abuse; higher in Black, et al. 7, Anderson and Stall 8, and Cameron and Cameron 9) generated 43% of those who were recorded in the most recent 14 years of news stories as having raped and killed children. [The minority of the population that is homosexual] also accounts for around a third of child molesters, commits between a third to two-thirds of child rapes, and may be involved in up to half of all murders...


1. Popham, P. (2000) Child killer sentenced to be throttled, cut up and immersed in an acid bath. Independent [London, England] 3/17/00.
2. Blanchard, R., Barbaree, H. E., Bogaert, A. F., Dicky, R., Klassen, P., Kuban, M. E., Zucker, K. J. (2000) Fraternal birth order and sexual orientation in pedophiles. Archives of Sexual Behavior 29, 463-478.
3. American Psychiatric Association. (1987) Diagnostic and Statistical Manual III-R. Washington, D.C.
4. Abel, G. G., Becker, J. V., Mittelman, M., Cunningham-Rathner, J., Bouleau, J. L., and Murphy, W. D. (1987) Self-reported sex crimes of nonincarcerated paraphiliacs. Journal of Interpersonal Violence, 2 (1), 3-25.
5. Houston Chronicle (9/26/01) Define child sex abuse to combat problem. Editorial.
7. Black, D., Gates, G., Sanders, S. and Taylor, L. (2000) Demographics of the gay and lesbian population in the United States: evidence from available systematic data sources. Demography. 37, 139-154.
8. Anderson, J. E. and Stall, R. (2002) Increased reporting of male-to-male sexual activity in a national survey. Sexually Transmitted Diseases, 29, 643-646.
9. Cameron, P. and Cameron, K. (2002) What proportion of heterosexuals is ex-homosexual? Psychological Reports 91, 1087-1097.